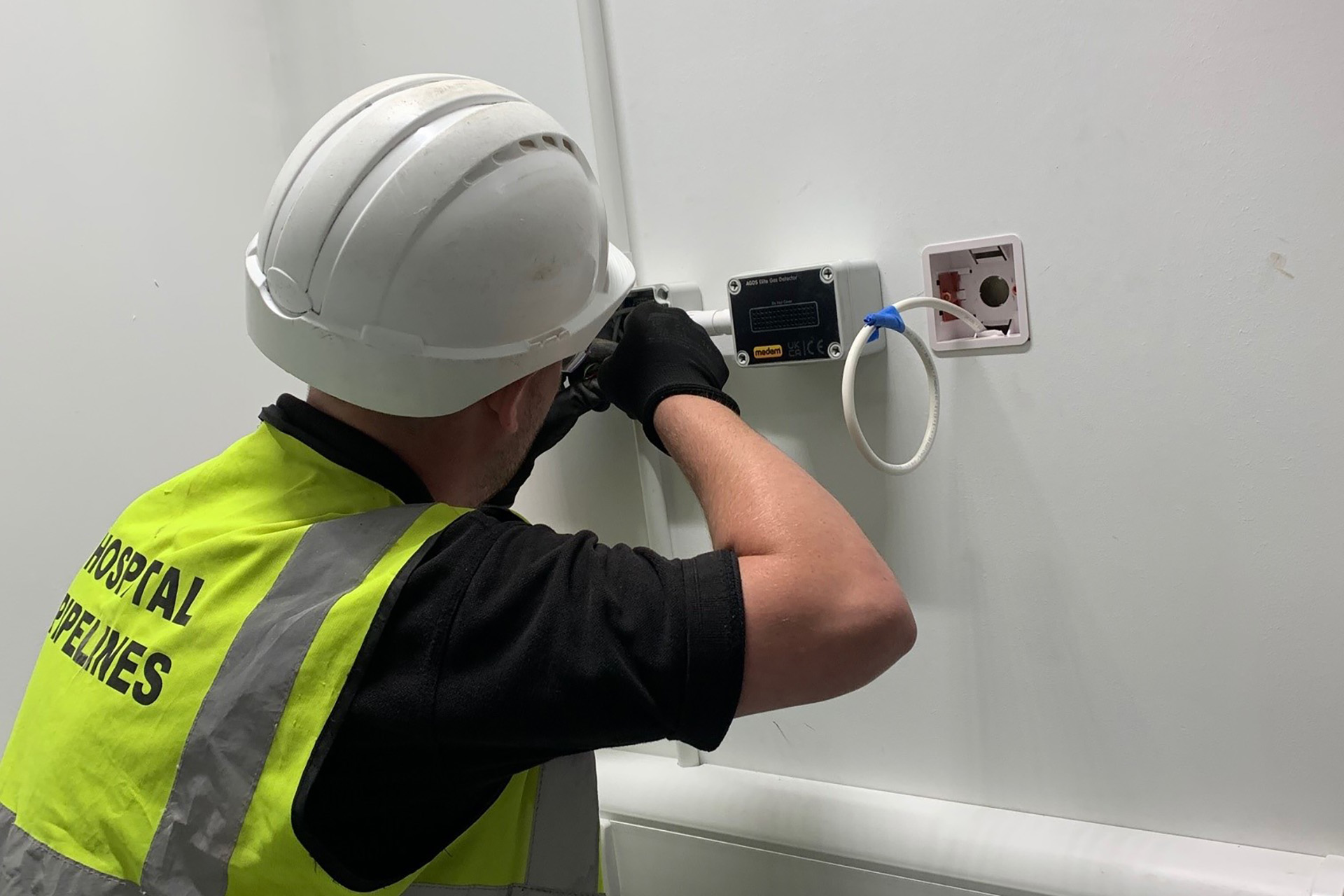 Maintenance & Servicing, built on 40 years of experience.
HPI is available 24 hours a day, 7 days a week for the client's peace of mind.
We have 40 years of experience maintaining and Servicing plant and piped medical gas systems with our team of Factory Trained technicians. They are trained to service and repair all makes of plant and equipment, both modern and coming to the end of their lifecycle, within the marketplace.
Investment in Medical Plant and Equipment can be a costly endeavour and it requires a tailored Maintenance Schedule to prolong the life expectancy of the plant. HPI will implement these schedules, tailoring them to each clients need and to conform to the Manufacturers Recommendations.
Although we endeavour that our customers  have  trouble free systems, compressors and pumps do break down or fail to perform as expected on occasion. To support our customers HPI have a wealth of replacement genuine parts and temporary plant equipment at our disposal to keep our customers systems running as they should, which in a hospital environment is critical. HPI have at any one time up to 20 manufacturer trained engineers throughout the country on call to attend site, taking the pressure of the estates teams on site.
Since 1984, HPI has carried out numerous installations, upgrades and extension works within The Medical / Industrial and Commercial environments. Which we have proudly been contracted to maintain thereafter, some for over 30yrs.
Whilst the bulk of our work is concentrated in the medical sector, we also handle an increasing quantity of work designing, installing and commissioning Laboratory Gas Systems, Vet Practices, Pharmaceutical organisations, which we continue to maintain for the customers going forward.
Services We Provide
Qualified Technicians
Servicing of Plant
Compressor/Pump Maintenance
Compressor/Pump 24hr Emergency Service
Planned Preventive Maintenance Programmes
Maintenance and Verification of Pressure Gas Systems
Testing and Re-Validating
Pendant Hose Replacement
Test Equipment Calibration/Revalidation
Written Scheme Examinations
Gas Proving and Detection Servicing/Maintenance
We pride ourselves on the service/maintenance contracts that we provide, offering round the clock monitoring for peace of mind to our clients.
All site visits are accurately documented by our technicians, detailing the examination, and recording the testing and fault finding solutions undertaken. We supply the client with a detailed report of all visits, generating this report in a format of the client's choice.