HPI Engineering has been designing systems since 1984, with contract values ranging from hundreds to millions of pounds.
We operate to the strictest standards to ensure that we continue to lead in the field of pipework engineering
Our design staff are both BIM and Autocad trained with a wealth of knowledge of both systems.
From a small project to the integration required on a major new build we will approach both with the same desire for excellence.
Design works are carried out to the clients specification with reference to current guidelines and mandatory requirements, liason with the client at this stage is at the heart of our success.
Here at HPI Engineering we are proud of our ever growing list of satisfied customers, this has been achieved quite simply by installing quality pipework to specification, on programme and within budget.
The close liason with the client, started at design stage is also critical during installation so that client expectations are met.  
A high quality of workmanship is strictly monitored and this can be seen in any of our completed contracts.
Our in house installation team members have all completed site/college based apprenticeships, some even to Degree level and all are also BS EN 9606 certified.
HPI Engineering also pride ourselves on the installation, commissioning and maintenance of gas proving and detection systems. With our own dedicated division we have designed and installed systems in all environments, such as Laboratories, Hospitals and Industrial sites throughout the UK and Ireland.
We are members of BCGA, Chas and Constructionline to ensure we continue to work to the highest of standards.
Accelerated installation programmes require efficient supply of labour and materials to meet customer deadlines. In some cases pre manufactured plant rooms and large sections of process pipework are more efficiently fabricated off site. We have a purpose built pre fabrication workshop allowing for large sections to be manufactured in a controlled environment and delivered to site on a JIT basis, cutting time, material and our carbon footprint.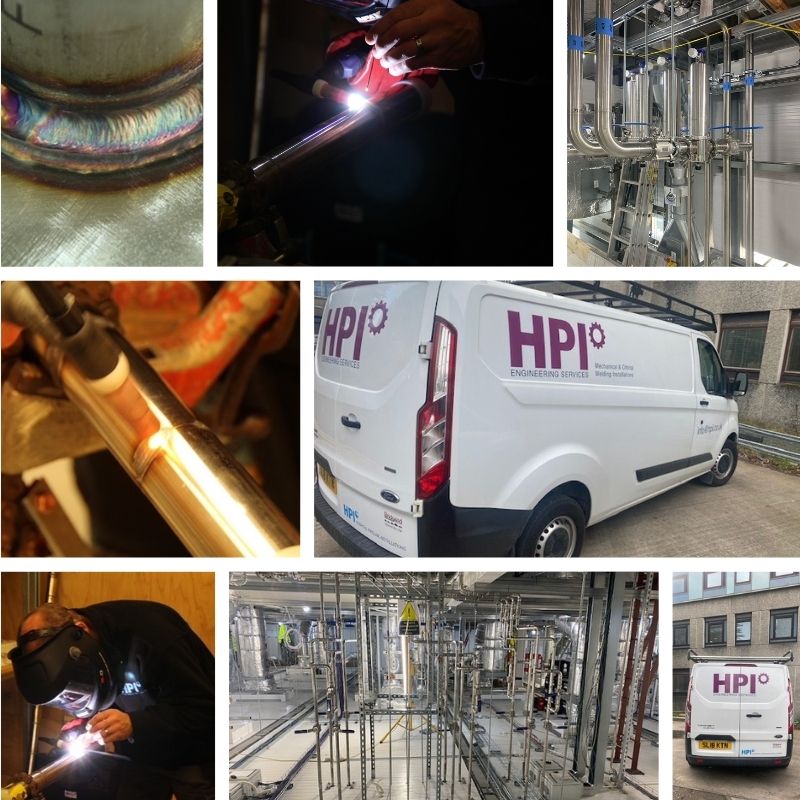 HPI Engineering can offer an ongoing commitment to your installation by providing a planned preventative maintenance scheme, tailored to your requirements.
A 24-7 call out service is provided to ensure continuity of supply where this is critical to the client.
We can also provide a Written Scheme of Examination for both new and existing installations.